Our current project funds yearly scholarships to attend private school for low-caste children from two rural Nepali villages, starting in pre-school and ending at high school graduation.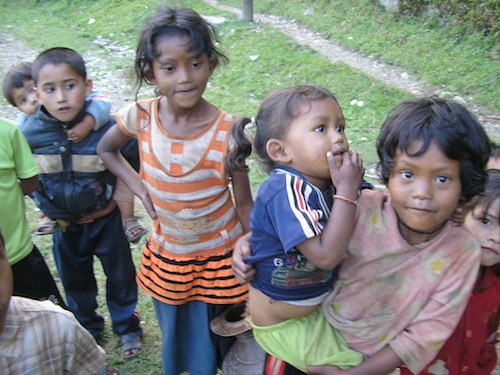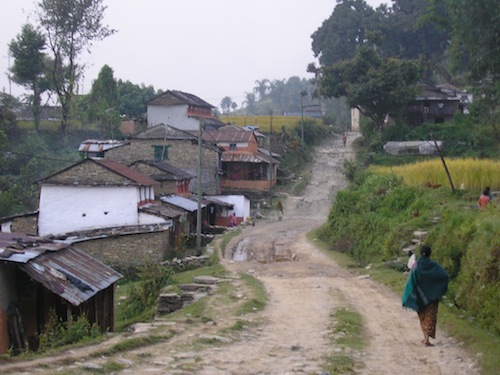 Our visit to Kaski Kot and Dhital, two villages in the Annapurna region, taught us just how strong a force caste still exerts on rural Nepali life. Compared to their upper caste neighbors, "Dalit" ("untouchable") families typically suffer under obvious economic, educational, political and social disadvantages. In villages that are poor even by Nepali standards, lower caste conditions are impoverished indeed.

In the long run, better education for lower-caste children offers the best prospect of breaking the cycle of caste-enforced poverty. In the two villages we studied, a definite two-tier system governs childhood education. Upper-caste families send their children to private schools where classes are held in English and the teaching is generally strong. English is a big key to future success. Many of these children go on to attend English-speaking universities in Nepal and elsewhere. In the village of Kaski Kot, the very successful private school we visited contained five Dalit children out of a student population of around 400.

All the other lower-caste children, whose families can't afford private school tuition, have to be satisfied with a government school education. Government school classes are taught in Nepali and typically pretty poorly. Few graduates attend college. Unlike education in the West, the gap between private and government education in Nepal is extreme.

It is clear to us that one road to a better life for Dalit children runs through a private school education. Each year, we hope to raise enough money, about $250 per child, to fund some new pre-school scholarships for poorer Dalit kids to attend Kaski Kot and Dhital private schools. This approach features the additional advantage of mixing the castes at an early age. Caste differences are perpetuated in part through traditional forms of psychological inertia. Mixing the castes at an early age promises to begin to loosen the hold of that psychology.

Our commitment to support each class of students in private school will extend through their elementary school years at least. Beyond that, we hope to add a few new four-year-olds each year, if funding allows.